---
Frazzled, burned out, exhausted; this is what happens when stress in the workplace catches up with us. Fortunately, by considering stress as a major factor when embarking on an office redesign project in the UAE, you can help your team avoid one of the key psychological dangers of big city life.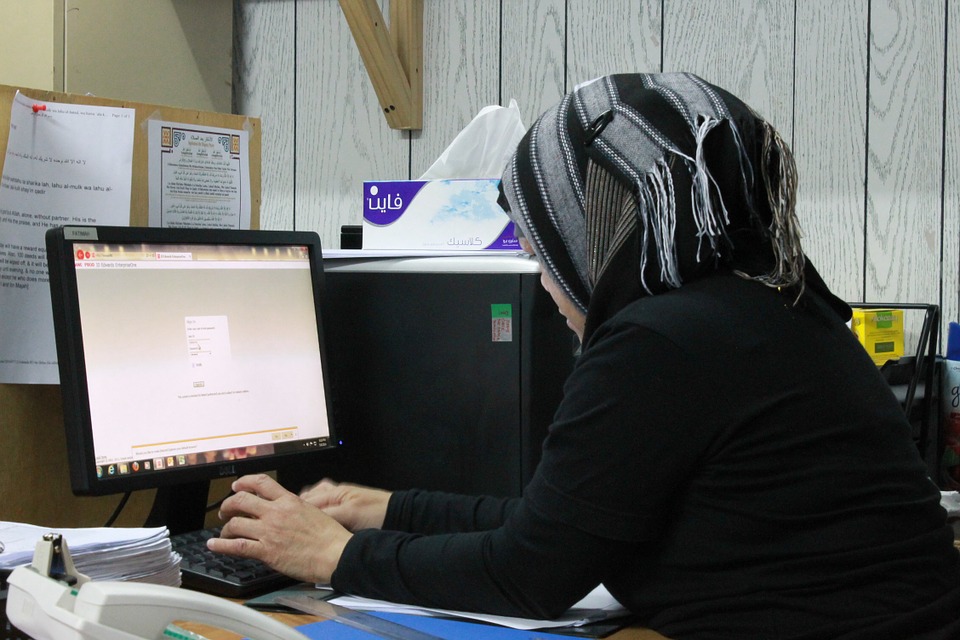 Image via Pixabay
Create Collaborative Spaces and Plan Your Work Around Them
A recent article from Forbes identified 'reactive business policies' as some of the key sources of stress at work. Instead, businesses should work pro-actively, identifying problems before they happen and remaining stress free.
Image Source: Evolve - Canva
So how can this be implemented at work? By focusing on collaborative spaces in the workplace and facilitating communication through a smart approach to office design, a far more fluid and effective approach to problem-solving can be achieved.
Keep Cool in More Ways than One
We often refer to staying calm and relaxed as 'keeping your cool,' but this old adage has another, more literal meaning. By ensuring that our team members are able to regulate their body temperature - through provision of cool drinking water and sustainable cooling methods, for example - we are creating the perfect physical conditions in which to avoid stress and strain at work.


Image Source: Evolve Projects
A Clear Division Between Working Area and Break Room
A workplace should be a space for work; a break room must be a space in which to escape from work. This means drawing a clear and obvious division between the two spaces.
If you and your team are to be refreshed and rejuvenated after a well deserved break, then this is something you need to incorporate into your next office fit-out project in Dubai.
A Break Room Which Facilitates Comfort and Relaxation
While we are on the subject of the break room, you need to make sure that yours is serving the purpose you require it to. One of the biggest risk factors when it comes to stress in the workplace is the endless bombardment of emails, deadlines and time-sensitive tasks that must be taken care of throughout the day.
Image Source: Evolve Projects
The break room should be a place to escape from this. Consider how you can make your break room as comfortable and tranquil as possible, with the introduction of comfortable seating, sustainable climate control, and calming greenery.
Getting Green in the Office
Green plants and foliage need not be confined to the break room. Natural plants in the workplace have a calming and therapeutic effect, and can greatly reduce stress and boost performance at work.
Image Source: Evolve Projects
Studies by NASA have even shown that green plants act as natural air purifiers, creating a far more pleasant and beneficial environment in which to work. Harnessing this power not only makes your office more aesthetically pleasing, but can make it a far more effective space in which to achieve your corporate goals.
Image Source: Evolve Projects
Take steps to eliminate stress in your workplace. Get in touch with the Evolve team and see what we can do for you.


Are you looking for the right property and location to set-up your business?

For brands, entrepreneurs and large commercial enterprises looking to set foot in UAE or expanding existing regional operations, do check out an interesting investment opportunity at Oberoi Business Tower, Business Bay, Dubai or check the JustProperty.com for other commercial property options. Evolve has successfully delivered many projects in various locations across UAE and can provide references and site visits for interested local and global brands who intend to expand, grow or restructure their workspace in the near future.
Are your in search of a Experienced Turnkey Interior Fit-out Solution Provider?
If your answer is Yes! and you want to learn more about our services and to schedule a consultation, give us a call at +971-4-3697106, email us at info@evolveinteriors.com.

Won't you want to be up to date with the trends, tips, insights and more about Interiors Design and Fit-out Solutions?
Never miss our interesting previous posts, please click the link below to reach our blog home page. Or alternatively follow us on Linkedin, Twitter, Facebook, Pinterest or Google+ and you will never miss our knowledge sharing blog posts and updates periodically. We commit not to overwhelm you with updates as we follow international standard best practices in all aspects of our business.
Today's Blog Topic: How the Right Design Secures Health and Safety for Your Team

Image Source: Perspective concept renderings done by Evolve's highly experienced and innovative work space design team for their clients. Other project images are actual images of projects delivered by Evolve's Experienced Turnkey Solutions Teams
Commercial Property availability link Source: www.justproperty.com

Brands and Enterprises that have entrusted us with projects over the last 11 Years: