There are many factors which contribute to a successful office design. You need your office to give the right impression to visitors. You need the space to support goal completion and optimal performance and, of course, you need a working environment that safeguards the health of your team.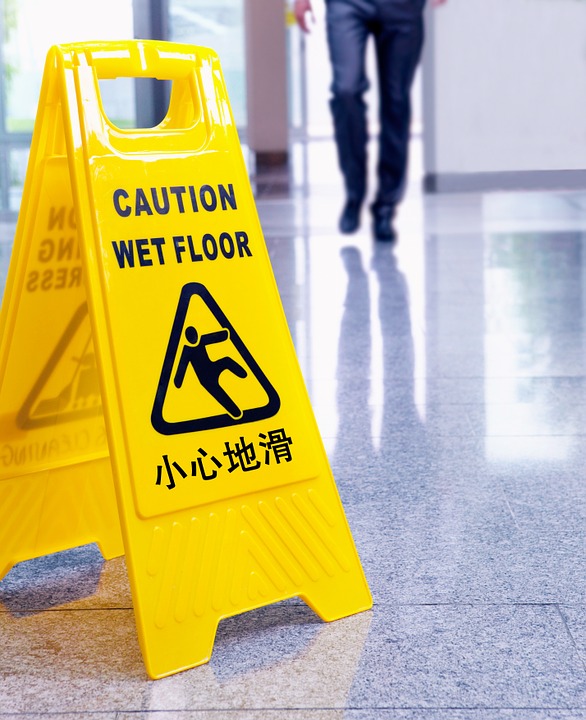 Image via Pixabay

So, how can you make sure that your office design is geared towards health and safety? Take a look at these tips and secure a suitable workplace for your team.
Don't Lose Your Cool
Summer in the UAE can be stiflingly hot, which makes keeping cool and refreshed in the workplace one of the main health and safety concerns for your next office fit-out. Make sure the design supports a healthy approach to the heat – for example, by including tinted windows or blinds in your design to control how much sunlight enters the room, and by making space for drinking fountains and other refreshing amenities.
Image Source - Evolve Projects
Proactive Health
Health and safety is about far more than just preventing accidents; it is also about promoting an actively healthy lifestyle and fostering general well-being. This can be achieved by incorporating shower facilities into your office design, or even by making room for exercise equipment. Taking these steps marks you out as an employer who really takes the health of their workforce seriously.
Image Source - Evolve Projects
Keep the Human in Mind
Remember the fundamentals of what you are trying to achieve; you are trying to achieve a workspace which is safe for humans to use. So, it is time to think about the tasks these humans will have to complete on a daily basis.
Image Source - Evolve Projects
Think ergonomically. Make sure that all handles and carry trays are designed with the user in mind. Ensure that carry boxes and other containers will not be overloaded and cause a back injury. See to it that all office chairs have the necessary lumbar support; all of these elements are key ingredients to an ergonomically sound workplace.
Don't Forget Psychological Health
Psychological health is as much of a concern as physical health in the workplace. Your UAE office design must support this too. Consider the experience that your staff have in your office – is it a noisy environment, is it full of distraction and stress? Are there areas in which your staff can get some downtime?
Does your office receive enough natural light to help to lift your team's mood? This is how your design can actively safeguard the psychological health of your staff.
Image Source - Evolve Projects
Need help with planning your next office fit-out in the UAE? Want to make sure that health and safety are prioritized in your office? Give the Evolve team a call today.

Are you looking for the right property and location to set-up your business?
For brands, entrepreneurs and large commercial enterprises looking to set foot in UAE or expanding existing regional operations, do check out an interesting investment opportunity at Binary Tower, Business Bay, Dubai or check the JustProperty.com for other commercial property options. Evolve has successfully delivered many projects in various locations across UAE and can provide references and site visits for interested local and global brands who intend to expand, grow or restructure their workspace in the near future.
Are your in search of a Experienced Turnkey Interior Fit-out Solution Provider?
If your answer is Yes! and you want to learn more about our services and to schedule a consultation, give us a call at +971-4-3697106, email us at info@evolveinteriors.com.

Won't you want to be up to date with the trends, tips, insights and more about Interiors Design and Fit-out Solutions?
Never miss our interesting previous posts, please click the link below to reach our blog home page. Or alternatively follow us on Linkedin, Twitter, Facebook, Pinterest or Google+ and you will never miss our knowledge sharing blog posts and updates periodically. We commit not to overwhelm you with updates as we follow international standard best practices in all aspects of our business.
Today's Blog Topic: How the Right Design Secures Health and Safety for Your Team

Image Source: Perspective concept renderings done by Evolve's highly experienced and innovative work space design team for their clients. Other project images are actual images of projects delivered by Evolve's Experienced Turnkey Solutions Teams
Commercial Property availability link Source: www.justproperty.com
Keywords: Water features, trends 2017, interior fit-out, interior design, sustainability, green interiors,Keeping Your Interior Fit-out Green, Form and Function, Combined Technology and Interior Space Design