We want ourselves and our employees to achieve optimal performance time and time again, so it is only fair that we expect the same from our office spaces.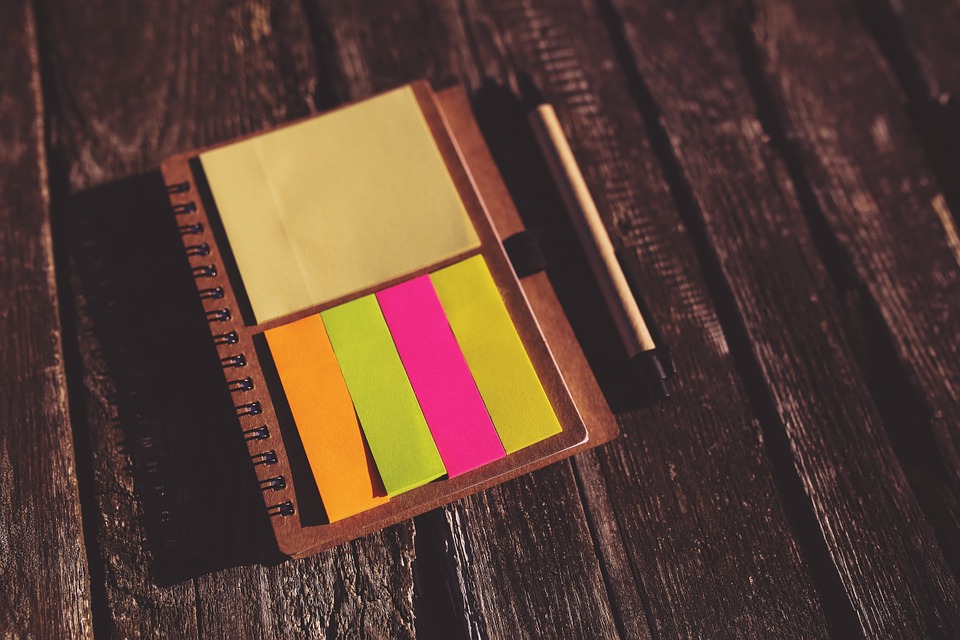 Color plays a big role in psychology. Image via Pixabay.com
Here is how you can optimize your office interior in the UAE, making the most of the psychological factors involved
Get the Color Right
Color is always going to be an important part of any office fit out in the UAE, but selecting the right color goes deeper than simply picking out your favorite shade. To understand this, we first need to understand the psychology of color choices.
We react to the colors around us on a sub-conscious level. The colors we encounter trigger different moods and sensations within us; something which you can tap directly into in your office. For example, white emphasizes clarity and focus, greens promote harmony and growth, while purple is linked to creativity.


Image Source: Evolve Projects
More negative shades include black – which tends to be morbid and dispiriting – and yellow, which can destroy concentration if it is too strong.
Think About Space
Whether you believe in the Ancient Chinese philosophical concept of feng shui or not, it is impossible to deny that different spatial layouts have differing effects on psychology.
An office needs to be designed to facilitate easy movement and the simple completion of business-critical tasks. If important traffic routes between the desks areas of collaborating teams are blocked, for example, the feeling of cohesion is diminished.

Image Source: Evolve Projects

You may also want to implement open plan meeting areas for meetings involving non-sensitive information, creating a feeling of togetherness and community across your UAE office.
Decluttering Works Wonders
Which sort of environment would you prefer to work in; a neat and tidy one where everything is in its right place, or one in which things are strewn everywhere in a haphazard manner? Unless you are an eccentric professor from a 1950s B-movie, you are probably going to choose the former.
Image Source: Evolve Projects
You might think that decluttering falls within the remit of positive office practices and habits, rather than interior design, but this is not completely the case. Desk storage, intuitive filing and cabinetry systems, and other smart solutions can make it far easier to achieve the clutter-free workspace you desire. This in turn leads to reduced stress, improved productivity and a better working environment all round.
Of course, it helps if you and your staff can try to keep the space tidy after the fit out.
Contact the Evolve team for more information on optimizing your office fit out in the UAE.


Are you looking for the right property and location to set-up your business?
For brands, entrepreneurs and large commercial enterprises looking to set foot in UAE or expanding existing regional operations, do check out H Tower Sheikh Zayed Road, Dubai or check the JLL Property site for other options. Evolve has successfully delivered many projects in various locations across UAE.
Are your in search of a Experienced Turnkey Interior Fit-out Solution Provider?
If your answer is Yes! and you want to learn more about our services and to schedule a consultation, give us a call at +971-4-3697106, email us at info@evolveinteriors.com.

Won't you want to be up to date with the trends, tips, insights and more about Interiors Design and Fit-out Solutions?
Never miss our interesting previous posts, please click the link below to reach our blog home page. Or alternatively follow us on Linkedin, Twitter, Facebook, Pinterest or Google+ and you will never miss our knowledge sharing blog posts and updates periodically. We commit not to overwhelm you with updates as we follow international standard best practices in all aspects of our business.
Today's Blog Topic: Optimized Interiors: The Psychology of Office Design
Image Source: Perspective concept renderings done by Evolve's highly experienced and innovative work space design team for their clients. Other project images are actual images of projects delivered by Evolve's Experienced Turnkey Solutions Teams
Commercial Property availability link Source: www.jllproperty.com
Keywords: Water features, trends 2017, interior fit-out, interior design, sustainability, green interiors,Keeping Your Interior Fit-out Green, Form and Function, Combined