Supporting Your Team with Integrated Software and Hardware
Your team needs to be supported as it goes about its daily tasks. Your office design should be specifically geared towards achieving this. In the modern office, this means software and hardware working together as one. Here are a few ideas for achieving this in your office.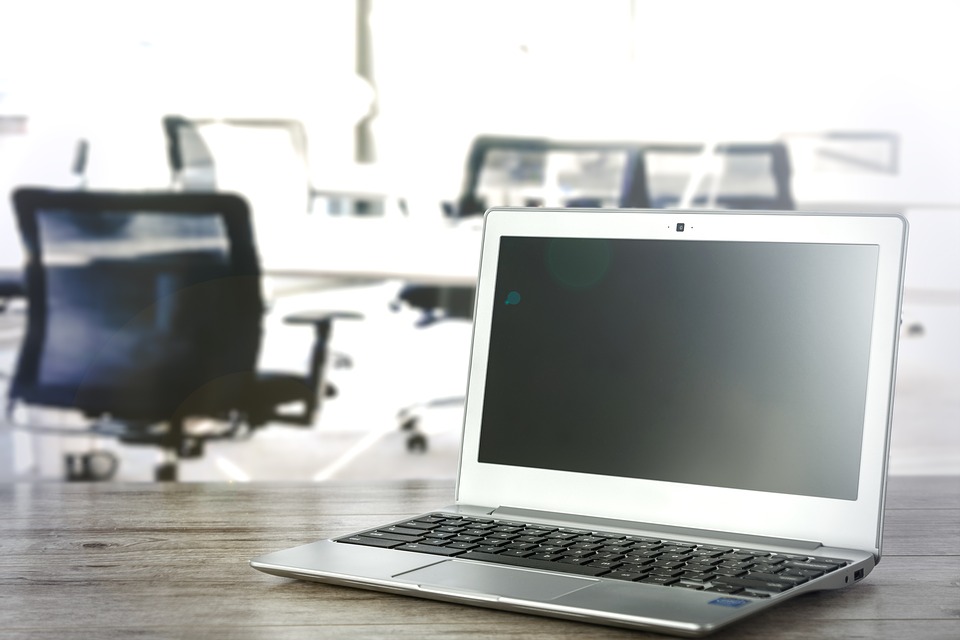 Image via Pixabay
Space Saving with Cloud Storage
Gaining the advantage of Big Data in your Dubai office no longer requires you to turn your workspace into a glorified server cupboard. Nor does it require you to pay big money for third party storage provision. Instead, cloud structures give you all the storage capability you need, while freeing up serious space and money to use elsewhere in your office.
Image Source: Evolve Projects
Email Notifications to Support the Physical Environment
An office space requires management; not just in terms of managing your workforce and your daily tasks, but in terms of making sure the space remains usable and optimized for success. When do your company software pieces need updating? When does maintenance need to be scheduled on physical structures? When does safety equipment need replacing?
In the old days, you would have had to keep on top of this yourself. Not anymore. Now, a robust asset management system and email notification function will handle this for you.
Keep Track of Your Space with E-Beacons
E-beacons are here and they are transforming the spaces in which we live and work. A relatively simple concept, e-beacons use wireless connectivity to communicate between themselves and other enabled readers and emitters.
The applications of this technology are numerous. Your next office design can incorporate additional security features which immobilize expensive equipment pieces when they leave the building without authorization. Alternatively, your Dubai fit-out project could make use of this technology to deliver presentations and information in other formats in specifically designated group work areas. Truly an exciting tech development which could revolutionize the way in which your office works.
Image Source: Evolve Projects
Digital and Physical Security Combined
Security has always been a major concern in the office. With so much sensitive data and expensive equipment lying around, it must be. We have already dealt with the question of security in brief, but this will not do – in the office of the future, digital and physical security are deployed seamlessly as two sides of the same coin.
So, it is time to appraise the situation. Is your office design supporting your security efforts? Do you have sensors to help you keep track of unauthorized removal of equipment? Do you have a rigorous policy of security for personal mobile devices used at work? Are the network connections you implement within your Dubai office all thoroughly secured?
This is what integrated software and hardware looks like in 2017. For more information on achieving the optimal balance in your office space, get in touch with the Evolve team today.

Are you looking for the right property and location to set-up your business?
For brands, entrepreneurs and large commercial enterprises looking to set foot in UAE or expanding existing regional operations, do check out an interesting investment opportunity at Court Towers, Business Bay, Dubai or check the JustProperty.com for other commercial property options. Evolve has successfully delivered many projects in various locations across UAE and can provide references and site visits for interested local and global brands who intend to expand, grow or restructure their workspace in the near future.
Are your in search of a Experienced Turnkey Interior Fit-out Solution Provider?
If your answer is Yes! and you want to learn more about our services and to schedule a consultation, give us a call at +971-4-3697106, email us at info@evolveinteriors.com.

Won't you want to be up to date with the trends, tips, insights and more about Interiors Design and Fit-out Solutions?
Never miss our interesting previous posts, please click the link below to reach our blog home page. Or alternatively follow us on Linkedin, Twitter, Facebook, Pinterest or Google+ and you will never miss our knowledge sharing blog posts and updates periodically. We commit not to overwhelm you with updates as we follow international standard best practices in all aspects of our business.
Today's Blog Topic: Smart Design using Technology to the fullest

Image Source: Perspective concept renderings done by Evolve's highly experienced and innovative work space design team for their clients. Other project images are actual images of projects delivered by Evolve's Experienced Turnkey Solutions Teams
Commercial Property availability link Source: www.justproperty.com
Keywords: Water features, trends 2017, interior fit-out, interior design, sustainability, green interiors,Keeping Your Interior Fit-out Green, Form and Function, Combined Technology and Interior Space Design